PBR Australia Announces New Dates
By: PBRAdmin Monday, March 23, 2020 @ 7:19 PM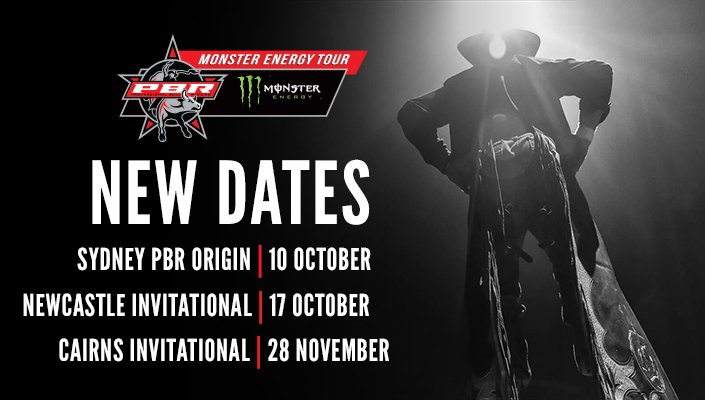 In light of the advice of the Australian Health Protection Principal Committee (AHPPC) and relevant state authorities banning non-essential, organised public gatherings indoors of more than 100 people due to global health concerns regarding COVID-19 (coronavirus) the upcoming Cairns, Newcastle and Sydney PBR events have been postponed.
Newcastle Invitational scheduled for May 30, 2020 has been postponed to Saturday October 17, 2020.
Cairns Invitational scheduled for May 23, 2020 has been postponed to Saturday November 28, 2020.
Sydney PBR Origin scheduled for June 20, 2020 has been postponed to Saturday October 10, 2020.
The health and safety of our fans, competitors, partners, employees and everyone involved remains our top priority. We will continue to monitor all available public health information and follow the guidance of the AHPPC and the relevant Health and Government authorities in relation to our PBR events across Australia. 
We are committed to providing the PBR community continued opportunities to connect through the sport, at our live events, through our RidePass streaming and social media.
We look forward to bringing PBR events to Newcastle, Cairns and Sydney later this year along with many other metro and regional locations. We thank you for your understanding, support and patience during this challenging time.
Glen Young
Managing Director
PBR Australia