PBR AUSTRALIA ANNOUNCES BUMPER LINEUP FOR THIS WEEKEND'S SEASON-OPENING PBR MELBOURNE INVITATIONAL
By: PBRA Friday, November 30, 2018 @ 12:31 PM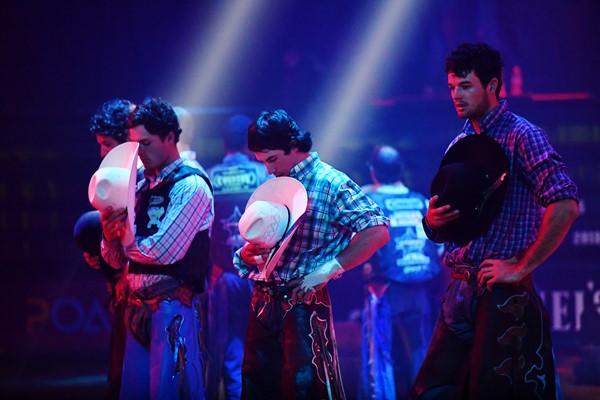 Some of the world's best professional bull riding athletes are set for an awe-inspiring showdown this Saturday, December 1st when Melbourne's biggest annual bull riding competition – the season-opening PBR Monster Energy Tour – Melbourne Invitational returns to Melbourne Arena.
Kicking off the 2019 PBR Australia season and representing the first opportunity to accumulate critical rankings points for the 2019 Australian title race and the 2019 PBR World Standings, the Melbourne Invitational will attract some of the best Australian and international riders for a bumper three-hour battle of awe-inspiring determination, power and agility.
The much-anticipated showdown will see 22 cowboys collectively matched with 52 bulls, going hell for leather against superstar bovines and tough-as-nails riders in an electrifying competition format. 
The rider roster for the event boasts six out of the top 10-ranked riders on the current Australian Standings, including newly crowned PBR Australia Champion Aaron Kleier (Nebo, QLD), fresh off securing his maiden championship belt at last weekend's PBR Grand Finals in Townsville.
Arguably the most consistent rider on the current PBR Australia Tour, twenty year-old Kleier led the national title race from start to finish in 2018 and went 46-for-80 over the course of the year to go one better than his runner-up and Rookie of the Year finish in 2017.
Kleier will be looking for a strong result in Melbourne to jump out of the gates early and send a strong message to the tour that a title defence is well within his reach.
Joining Kleier in Melbourne will be 2016 Australian PBR Champion Cody Heffernan (Hunter Valley, NSW), perennial Australian title contender Jason Mara (Rockhampton, QLD), 2018 PBR Australia Rookie of the Year Lane Mellers (Mundabbera, QLD) and Victorian charges Will Purcell (Merrijig, VIC), Will Watson (Swan Hill, VIC) and Sam Woodall (Heywood, VIC).
2017 PBR Australia Champion Troy Wilkinson (Upper Horton, NSW) will also make his comeback from a five-month injury layoff at the Melbourne Invitational
Cowboy come diesel mechanic, the twenty-six year-old Wilkinson has had a tough run of it since nabbing his maiden Australian PBR title in 2017.
A string of injuries, including a concussion at the Las Vegas PBR World Titles in November 2017, and then a shoulder injury that required surgery in the United States, has taken him out of the death-defying sport for much of 2018 and made his title defense virtually impossible.
There won't just be guts and glory on the line for Australian riders in Melbourne, with a contingent of stellar international riders also confirmed to the competition lineup including former Brazilian #2 Lucas Divino, and compatriots Junio Quaresima and Rubens Barbosa.
Divino and Barbosa head to Melbourne in good form, having taken out first and second place at last weekend's PBR Grand Finals, ahead of Aaron Kleier.
The Melbourne Invitational will also give riders an opportunity to get a head-start on the PBR World Rankings, to qualify for top tier events in the United States – as well as a last opportunity to gain selection to the Australian team for the upcoming leg of the PBR Global Cup in Arlington, Virginia.
Not your average bull riding battle, the Melbourne Invitational will be choreographed with pyrotechnics, lasers, a concert sound system and mega screen replays, with multiple camera angles to take spectators behind-the-scenes and inside the bucking chutes as riders prepare for the rides of their life.
The bumper event will also feature a live performance from Australian country music star Casey Barnes.
Tickets are on-sale now for the Professional Bull Riders (PBR) Monster Energy Tour: Melbourne Invitational at www.ticketek.com.au